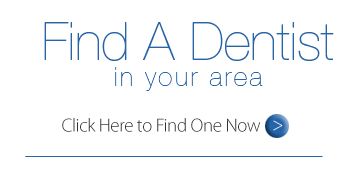 Learn how AVS Dental Plan can help you save today
Pay less for quality dental care from dentists you can trust.
As a leading dental program administrator, the AVS Dental Plan offers to its members, through its network of private practice dentists and specialists, quality care at discounted costs. This program is not traditional dental insurance but a discount program that allows you to obtain necessary dental care at reduced rates.

With thousands of dentists and specialists available as part of the network, you can easily find a professional near your home or place of work that honors the program's reduced costs. In fact, your current dentist or specialist may already be part of our network!
All you need to do is enroll and locate a professional you would like to visit. We offer individual, couple and family dental programs. Any two people per household are considered a couple (including roommates), and three or more household members make up a family. Part time and full-time students away at school may also be covered under the family program. We also offer a special reduced enrollment rate for group dental program, unions and companies of five or more.
In addition we offer monthly, annual, two, three and five year memberships. The longer the membership program you choose, the lower the annual membership fee.
After your application is approved, you will receive an identification card to present to your dentist at the time of your appointment. At the dentist office, there are no forms to fill out - remember this is not an insurance program. You simply pay for your services at the time of service. You will see an average savings of 15-50% per visit on many procedures.

Some of the excellent dental benefits you receive once you are a member:
.
Some of the excellent dental benefits you receive once you are a member:
· Save money on routine dental care like cleaning, exams and x-rays.
· Save money on expensive dental work like extractions, root canals or braces.
· No pre-existing condition exclusions, except for work already in progress.
· No limits on the amount of treatment.
· No paperwork hassles or claim forms to file.
· Quick program activation.
· Affordable low annual enrollment fee.
· No waiting periods.
· Outstanding customer service.
· No age limitations
If you require any additional information, please feel free to contact us. We would most happy to answer all your questions.